To reach us for scheduling an appointment for online counselling, you can visit the Contact Us page to schedule your appointment for personal counselling. PLEASE NOTE THAT EXPERT THERAPIST HELP AND PERSONALIZED SESSIONS ARE CHARGEABLE AT AFFORDABLE FEE PLANS. For free online counselling in India, please visit our community forums – click here.
What is Online Counselling?
Online psychological counselling is a relatively new concept in India. With changing times and India picking up pace on the fast-track lifestyle, people want a fast-food like solution to their problems – simple, quick, comforting and deeply satisfying! And online psychological counseling is the perfect answer to that! There is another huge positive aspect to online counselling – Anonymity. When you visit an online counsellor or seek psychological help online, you do not have to disclose who you are, nobody has to know that you're visiting a psychologist/counselor and you can freely confide your deepest secrets without worrying about losing face anywhere.
It is unfortunate, but counseling and psychological help still carries a lot of stigma in the world and especially in India. It is a common notion that if you're thinking about visiting a psychologist/counselor, you're mentally ill and fit for a mental institution. Which is not true at all! Psychological counseling can be sought for everyday problems as well. And that is where online psychological counseling plays the perfect host. You can find expert help, without worrying about your friends and family finding out.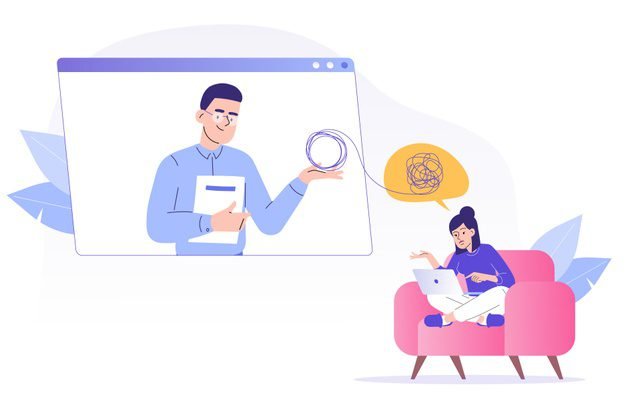 How does Online Psychological Counseling work?
To obtain counseling online, you first have to visit a psychologist/counsellor who has a website where you can contact them privately. Then you can share your problem with them and get psychological/counseling help on email, chat or video chat.
Under online counseling the psychologist will ask you to regularly update them of your progress or hold sessions at fixed time intervals on your medium of choice.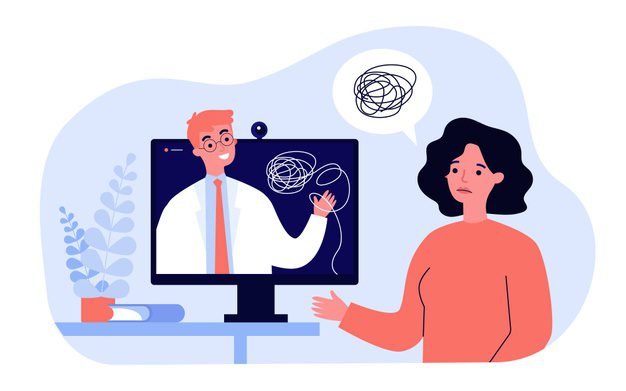 Is online counseling as effective as face-to-face counselling?
Yes, in most cases it can be equally effective. In fact, through online counseling it is easier to keep track of progress for both counselor and client because unlike face-to-face counseling the client does not have to take off from work to keep up an appointment. They can engage in a counseling session right in the comfort and privacy of their own home which makes them more open and comfortable towards counselling and more regular with appointments. It is a wonderful option for ladies who are homemakers and cannot find time away from kids and responsibilities of home. They can fix appointments according to their own convenience and get the best help right at home!
So go ahead and share your problems with us. We're the only absolutely free online psychological counseling help in India and we are here just to bring hope into your lives!
Ask a Counsellor
Feel Free Talk to a counsellor via Chat, phone and video call.
Our therapists are here to help you out. Our qualified and experienced therapists would follow scientifically proved techniques to accurately assess your situation. The accurate diagnosis becomes the bedrock of effective therapy.
Did we tell you our sessions cost less than your pizza outing??