Best Online Counselling in India
Talk to a Counsellor 1-on-1 with 100% Privacy
Don't Suffer Alone. Share with us. Get the support you need, right here, right now.
Working Hours
Monday – Sunday (8:00 AM – 11:59PM)
150+
Certified Online Counsellors
Top
Mental Health

Services India

Talk to a certified counsellor for Online Counselling in a single click.
No matter what is troubling you, wherever you are, get the support you need anytime, anywhere! We, at HopeNetwork believe in creating happy communities and this dream can only be achieved if you have happy individuals. We are here to help you, not judge you. Open up and discuss your concerns with our top certified online counselling experts and therapists that give you the guidance you need and the attention you deserve.
Started with the idea of providing 24×7 support in our country back in 2009, the aim was to become a one-stop platform for all kinds of mental health resources and give personalised attention to each and everyone who needs help. With 200+ counselling experts on board and premium online counselling services, we have been successfully helping people in India to connect in person with the experts and discuss their problems and overcome their emotions on chat, phone call, video call and also, email.
Whether you're suffering from stress, anxiety, depression, marriage problems, struggling through divorce, career, abuse, emotional abuse, relationships, breakup, or even LGBTQ issues, our personalised counselling programs help you. We make sure you make better decisions, become more confident, overcome wedding jitters, strengthen marital relationships, overcome breakup and and have a positive and optimistic viewpoint in life.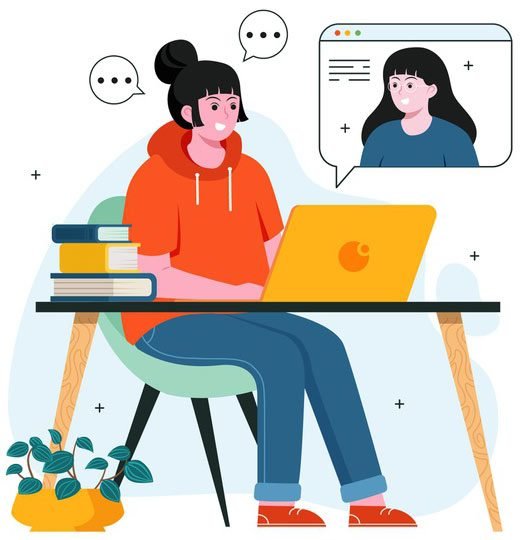 Talk 1-to-1 with our Specialist Counsellors
We have a team of trained and licensed online counselling therapists that bring years of experience with themselves and a strong commitment to help the society at large. Consult online with the best psychologist, therapist, counsellors, mental health experts in your preferred language like Hindi, English, Marathi, Telugu, Tamil, Punjabi, Bengali, Malayalam, Urdu, Gujarati, Kannada, Assamese, Odia etc.
Our Online Counselling Services
Every mental health issue is unique and we make sure it is addressed correctly. HopeNetwork is the 100% private and anonymous online counselling and therapy consultation platform in India.
When you schedule an appointment with our licensed online counsellors, psychologists and therapists, you get the 100% satisfaction guarantee. Our certified expert provide India's Best Online Counselling and Therapy Consultation. Talk to a Best Psychologist in Delhi-NCR, Faridabad, and Noida, Gurgaon, Chennai, Pune, Mumbai, Kolkata, Bengaluru.
WHY CHOOSE US
Benefits of Choosing HopeNetwork Certified Counselors Online
Anonymity
With Anonymity of talking to an expert online counsellor, comes comfort to talk freely about any kind of mental issue that you are dealing with.
Experience
With years of experience comes accuracy and high success rates. Our licensed online counsellors and psychologists are highly qualified and well trained to effectively treat and train your mind to overcome any obstacle in life.
Positive Approach
Our counsellors help you deal with your emotions so that you can make smart choices in life and deal with any problem effectively without taking too much toll on your mental health. We prepare you for life, which is uncertain and unpredictable.
Free Online Counselling Forums for Mental Health Issues
In order to be open to everyone, our certified team of counsellors run free chat forums where you can get help and positive guidance from the large HopeNetwork community. Follow us for the latest discussions online.
Latest Mental Health News
We bring you well researched comprehensive articles, researches and self-help courses that will help you sail through any tough time yourself too.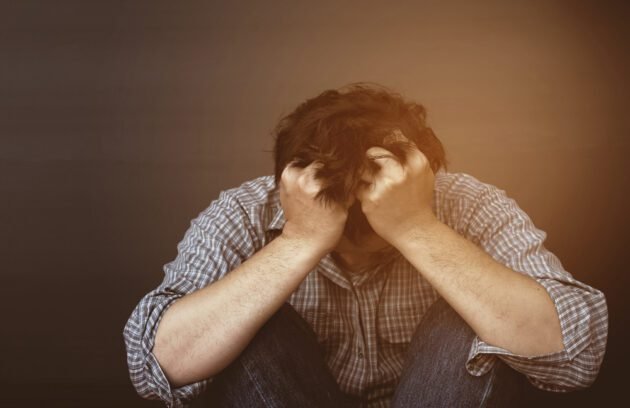 We frequently ignore signs of depression and assume that we are just going through a rough phase. Statistically, Depression is…
We all get a little bit depressed and anxious from time to time! It is no big deal our body…